In 2015 the city of Diamond Bar completed their Grand Avenue Beautification project, which included redesigning the medians and parkways of the Grand Avenue / Diamond Bar Boulevard and Grand Avenue / Longview Drive intersections. The landscape architecture work was done by David Volz Design.
Happily enough, Diamond Bar Boulevard aims directly at Mt. Baldy, creating a view no photographer can resist*: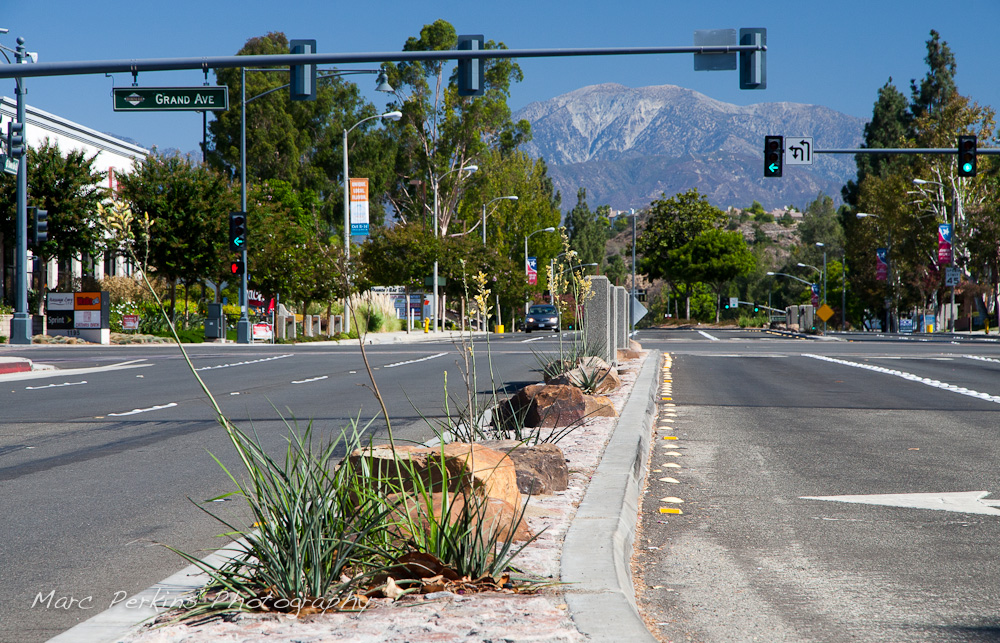 The Longview Drive intersection is at the eastern edge of the city, and features a new entrance sign for the city: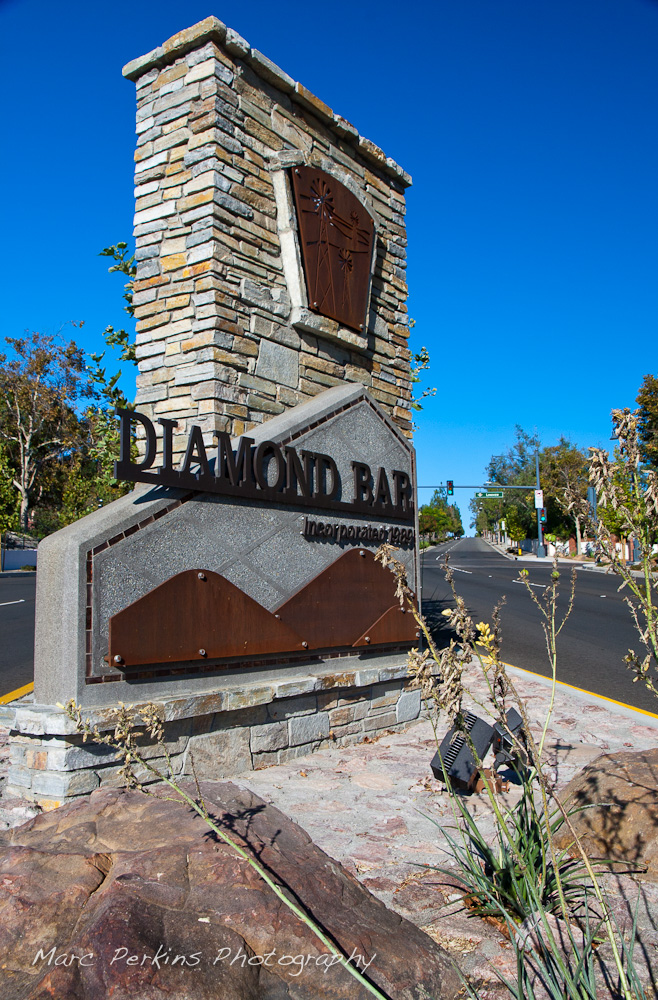 The sign is pretty just after sunrise, but the copper elements really stand out when it's diffusely lit: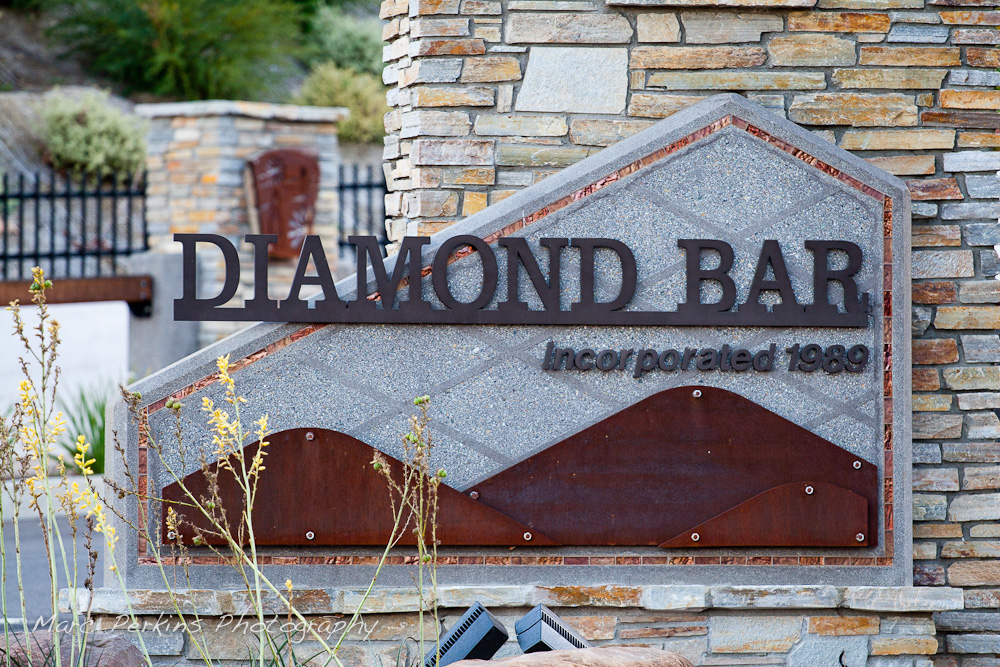 Iron plates form a repeating theme through the project, serving not just as elements on the entrance sign, but also as artistic inserts on parkway columns, display pieces in medians, and tree grates.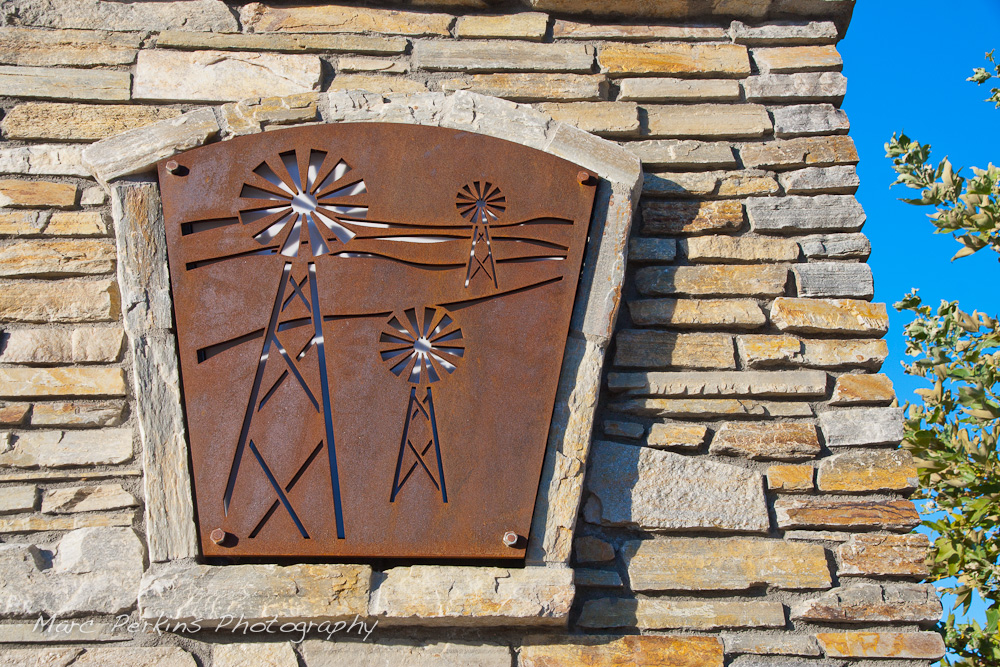 Continue reading Two intersections in Diamond Bar: The Grand Avenue Beautification Project →