Students returning from summer break at Orange Coast College discovered that the campus was adorned with some new paint: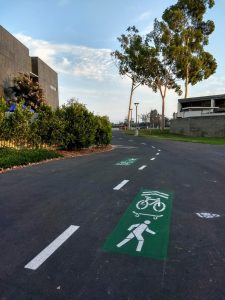 The college first demonstrated this wheeled transportation loop in conjunction with Green Coast Day and Explore Merrimac back in April.  At that time it was marked with spray chalk and temporary signage; due to the success of that demonstration, it's now marked with paint!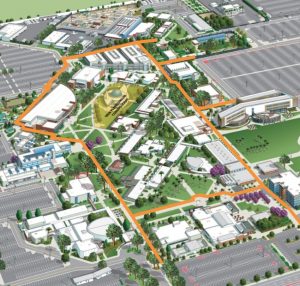 The goal of the loop is to direct people on bicycles and skateboards to wider, safer pathways via clear markings.  Traveling on this loop will allow users of wheeled transportation to traverse the campus in virtually no time, and also to roll to within 100 yards of all campus buildings.  The markings also help alert walkers and other path users to the possible presence of bicyclists and skateboarders (so, to be clear, these are not bike lanes; they're shared use pathways).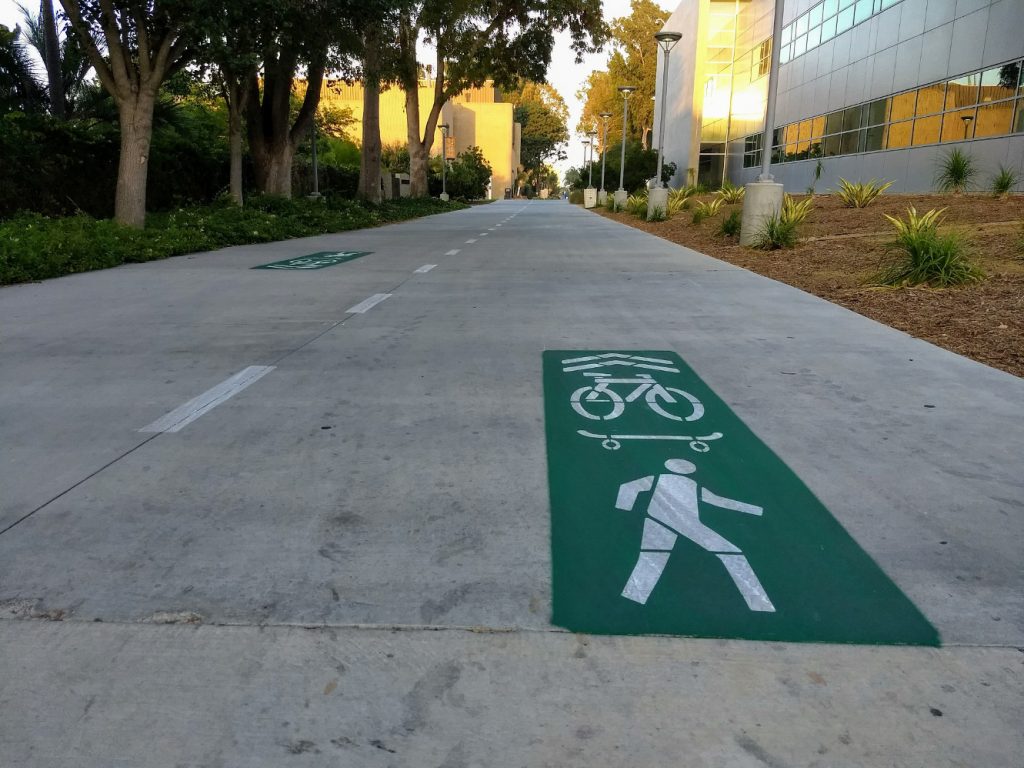 As part of this project, the campus will also be creating dismount zones, where users are asked to walk their wheels.  The largest of these is in the core of the campus (the region inside the loop), where pathways may be narrow, have pinch points, pass classroom doors, and/or have blind intersections that would be dangerous to ride through.
Redirecting people on bicycles and skateboards from narrow, unsafe pathways to the wide, well-marked loop should result in a much safer transportation experience for everyone at Orange Coast College.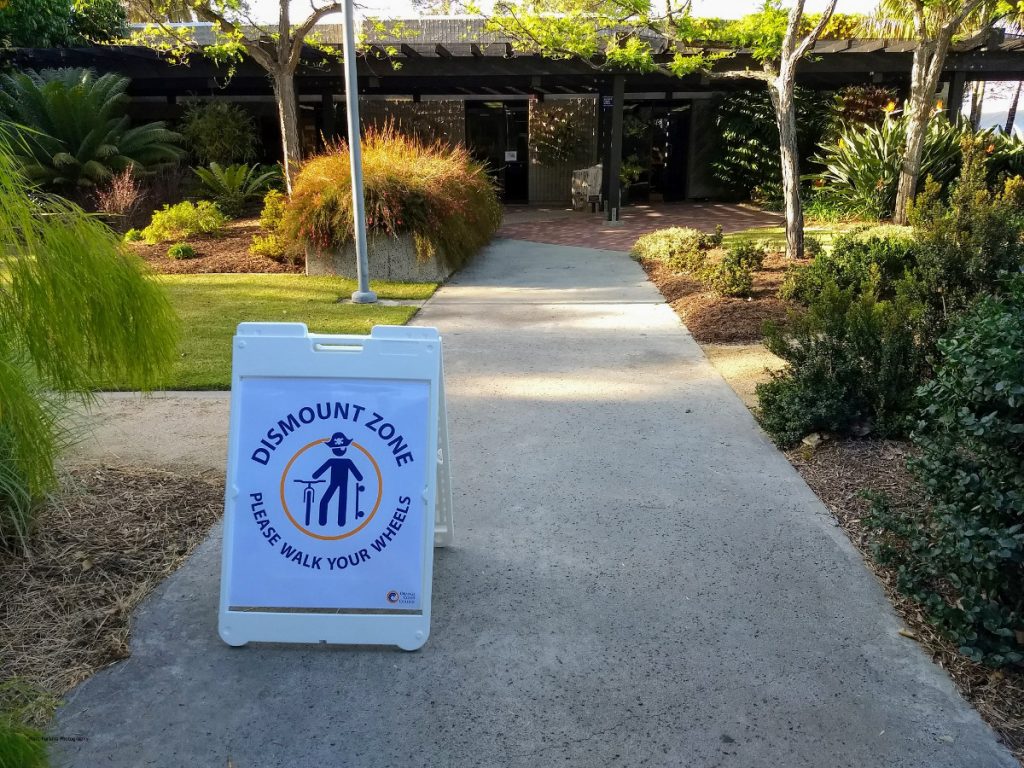 While this is a tremendous win for those of us who ride our bikes or skateboards (or kick scooters!) to/on campus, we need to be sure that we use this new loop wisely.  Just as paint can be applied, it can be removed or painted over, so please: ride responsibly on campus.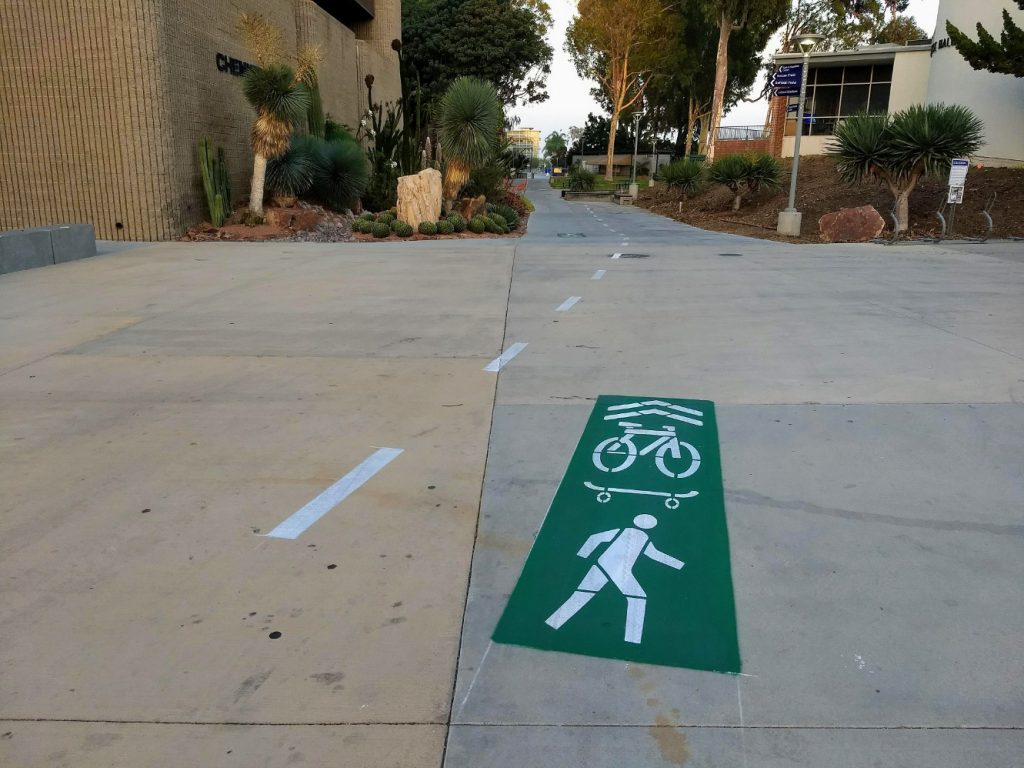 And while you're riding on campus, keep an eye out (and advocate!) for other improvements the campus is considering: mobility hubs (large bike / skateboard parking areas, complete with security cameras and seating), improved safety in parking lots (e.g., sharrows to mark routes through the lots, hopefully followed by wide shared-use pathways along the sides of the Adams and Merrimac lots), skateboard parking racks near buildings, and bike repair services.  If you're interested in helping plan, find funding, and/or advocate for these changes on campus, drop me a line!