You're coming up to an intersection and want to go straight, but suddenly realize that the lane you're to the right of is turning into a right-turn-only lane.  You know  bike safety: you need to get to the left of this lane before the intersection, but you've only got a few yards to do so.
Is it safe to pull out into the lane?  Is there a car behind you?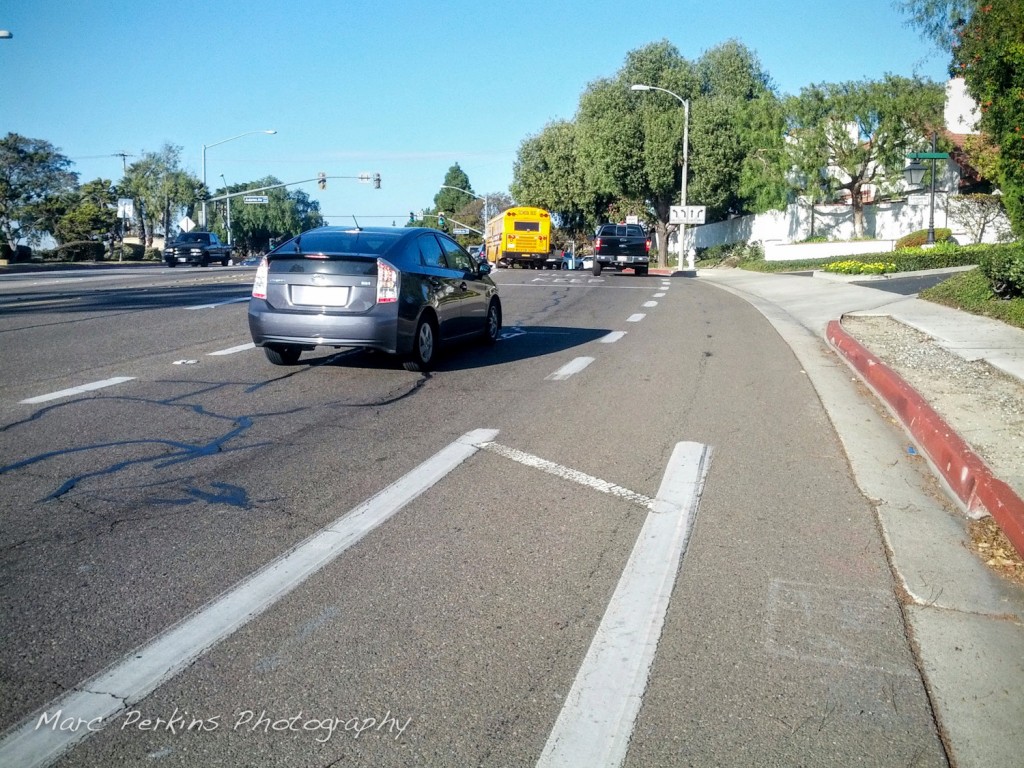 Like most riders, I started riding without a mirror.  When I was on bike trails and low traffic streets this was fine, but as I started commuting and utility biking more, I found myself wishing for eyes on the back of my head.  Turning to look behind me caused me to wobble left (into the cars I was trying to avoid!) and also only gave me a snapshot of what was behind me (did that car keep gaining on me, or did it slow down to let me over?).
When I finally bought a mirror, my cycling world changed.  All of a sudden riding on busier streets and navigating complicated intersections got easier: with a single glance I could immediately tell whether cars were behind me or not1.  And, even better, I could predict when the road would be clear – by regularly glancing in the mirror I could see, for example, that after one car passed me I'd have an open road behind me, allowing me to swing into that left-turn lane three lanes over.
Riding with a mirror has given me tremendous amounts of confidence in traffic, yet very few road cyclists use mirrors2, and that's a shame.  They're not expensive, they're easy to mount, and dead simple to use.
There are two primary types of mirrors used on bikes: Continue reading Bicycle mirrors: the eye on the back of your head you've always wanted →