One of the reasons I love cycling is that it gets me out, exploring the environment and seeing sights I otherwise would have missed.  Today was a great example of that.
I was on one of my usual loops up Huntington Beach and then down around Newport Back Bay; the weather seemed like nothing special (you know, it's January and 70F outside).
As is usual of mid-week rides this time of year, the Huntington State Beach trail was nearly empty: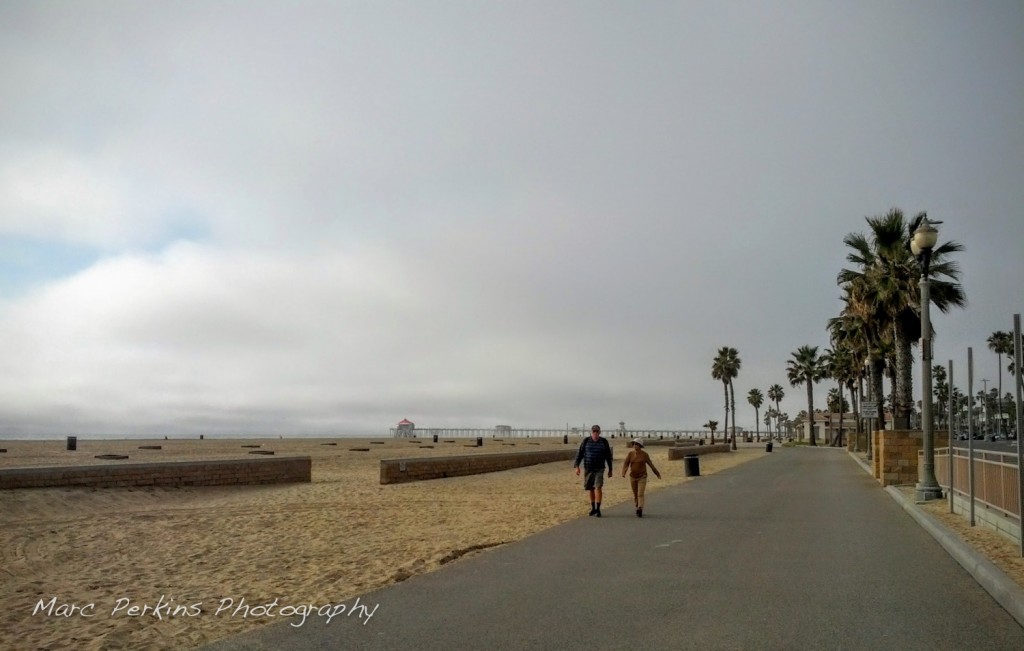 I rode past the pier, and paused to enjoy the view and snap a couple pictures with the sun barely visible through the clouds: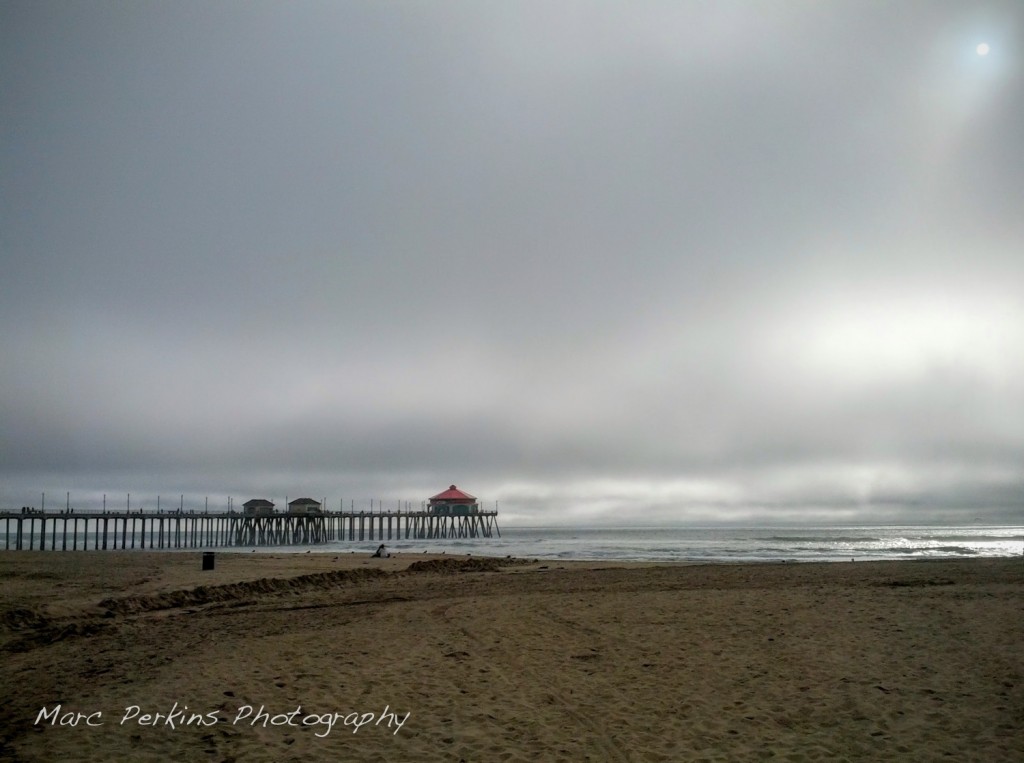 I went just a bit further on up the trail, then realized that the white blur in the distance and cold breeze I was feeling meant that fog was rolling in.  I turned around, and the pier was nearly gone: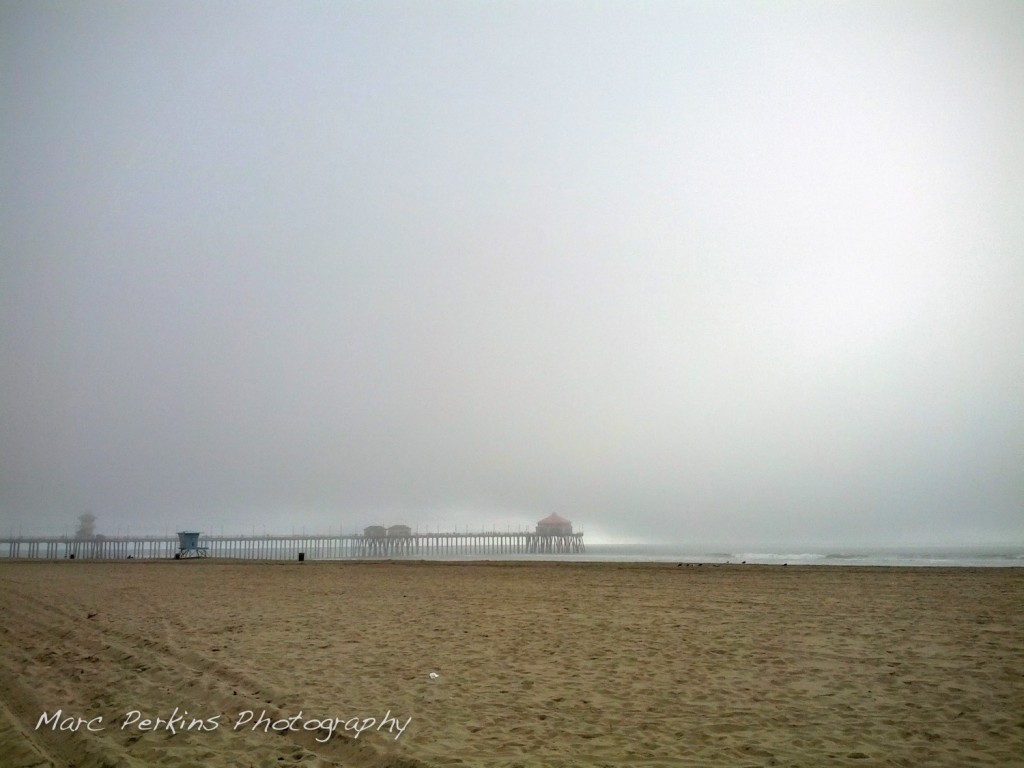 And within another minute or two, it was essentially gone: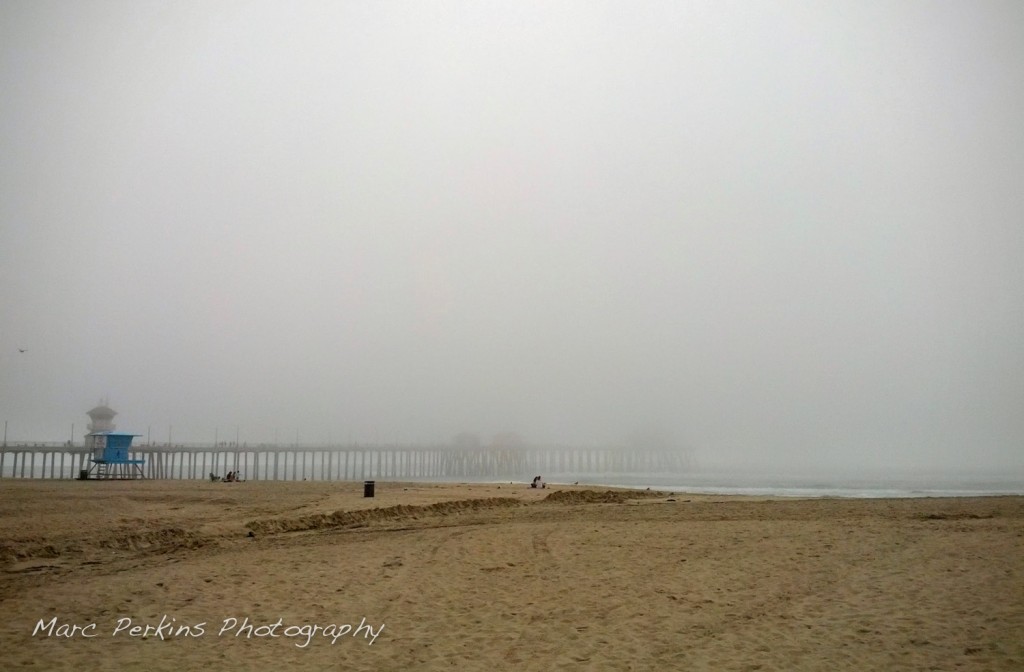 Allowing me to get a fun picture once I started riding down the beach again:
And then I got to race the fog to Newport Beach, a race I'm proud to report that I won.  I got to do the entire Newport Back Bay loop in glorious sunshine: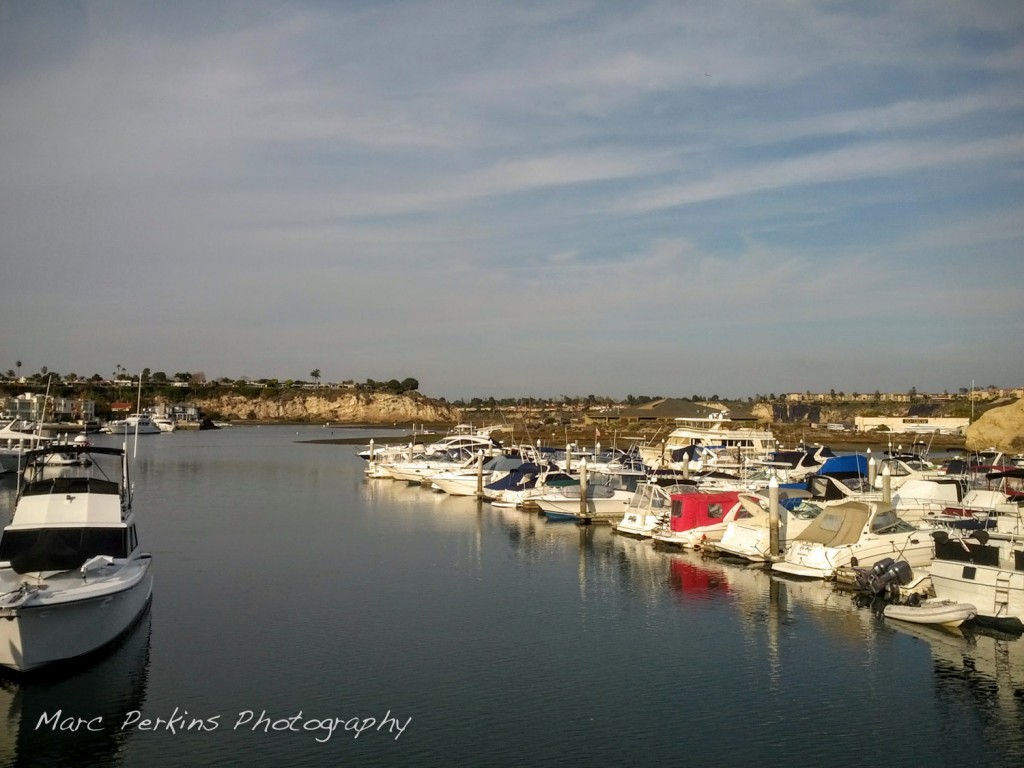 So, even if it's a cloudy winter day, I guarantee there's something neat out there for you to see on your bike 🙂
Get out there and ride!
Getting there
The Huntington State Beach bike trail is accessible from the Santa Ana River Trail, PCH in Newport Beach, and all the major north-south streets in Huntington Beach (Brookhurst, Magnolia, Newland, Beach, Main, and Goldenwest).  The pier is located at the intersection of Main St. and the Pacific Coast Highway (Highway 1).  Parking at Huntington State Beach is expensive, but since you'll be on a bike you can easily ride there from nearby streets with free parking (or from home!).